Home
Main content starts here, tab to start navigating
Slide 1 of 4
Slide 2 of 4
Slide 3 of 4
Slide 4 of 4
30 Years of Excellence
"For three decades, A Fish Called Avalon has set the standard for seafood dining in South Florida. Perched along Miami Beach's iconic Ocean Drive, dining here is more a sensory experience than an ordinary meal. Find live Latin-Caribbean music Friday & Saturday night on the expansive front porch. Even after over 30 years of service, A Fish Called Avalon will reel you in every time—hook, line, and sinker." Dining Out Magazine

Tuesday-Wednesday-Thursday 6-10pm
Friday-Saturday 6-11pm
Ring in the New Year!
There's nothing like celebrating the New Year with extraordinary cuisine, live music and ocean breezes, all while watching the fireworks from your dinner table. Two seatings, beginning at 6 pm. Book now, before it sells out. Children's menu is also available.
Call Now For Reservations 305-532-1727 or 305-984-4677
Early Seating 6-7:30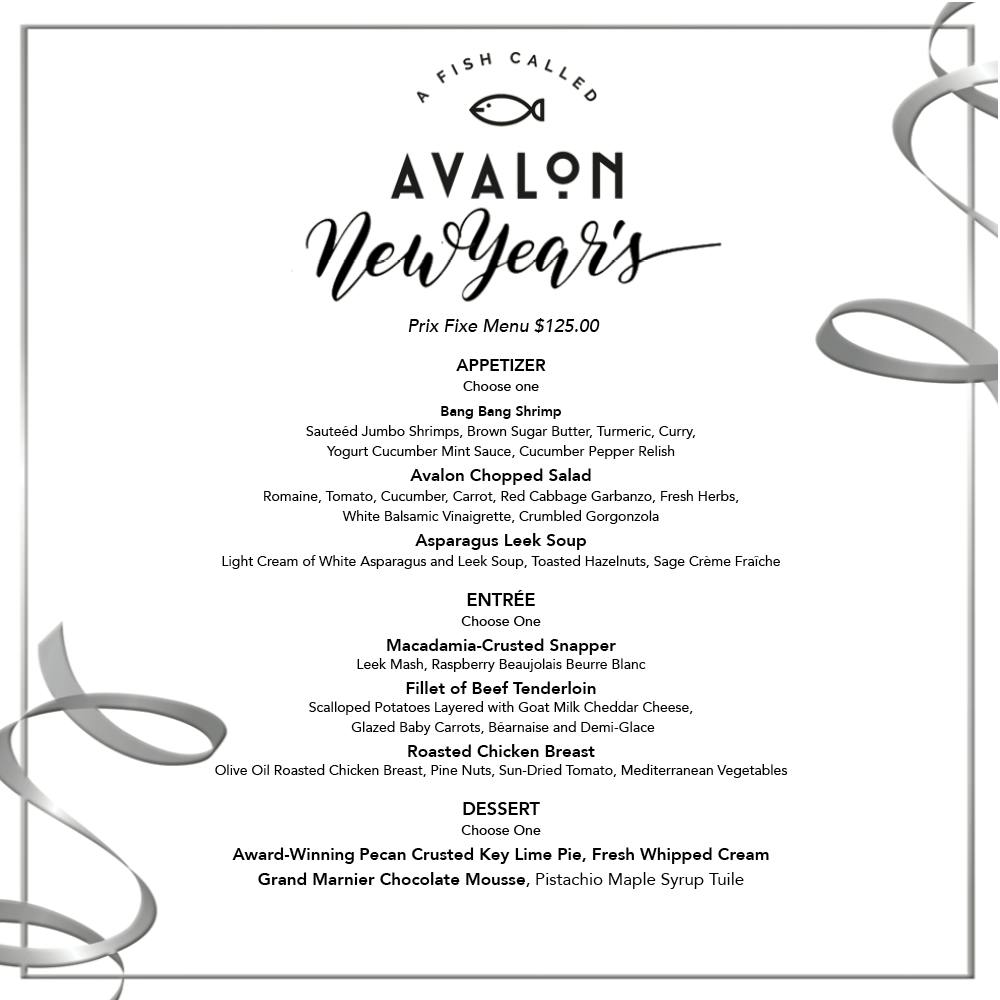 Gala Seating 9-Midnight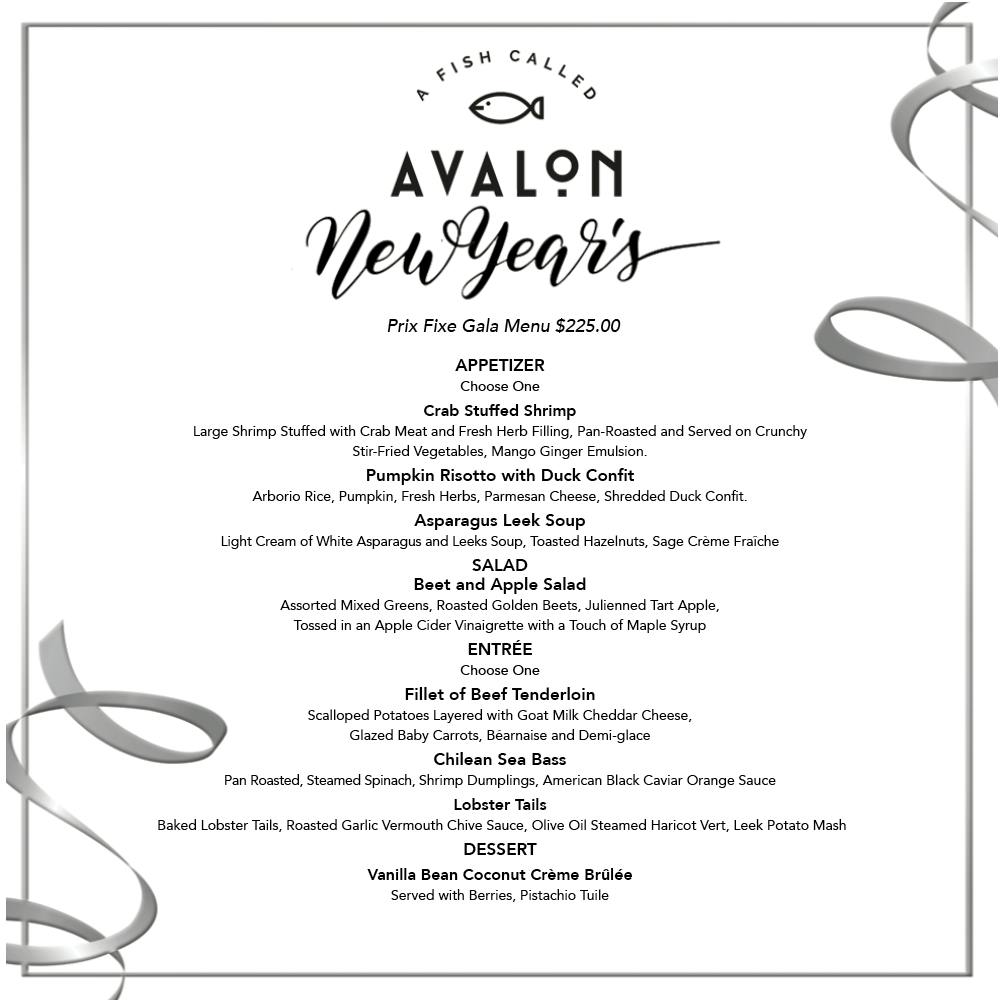 Order to go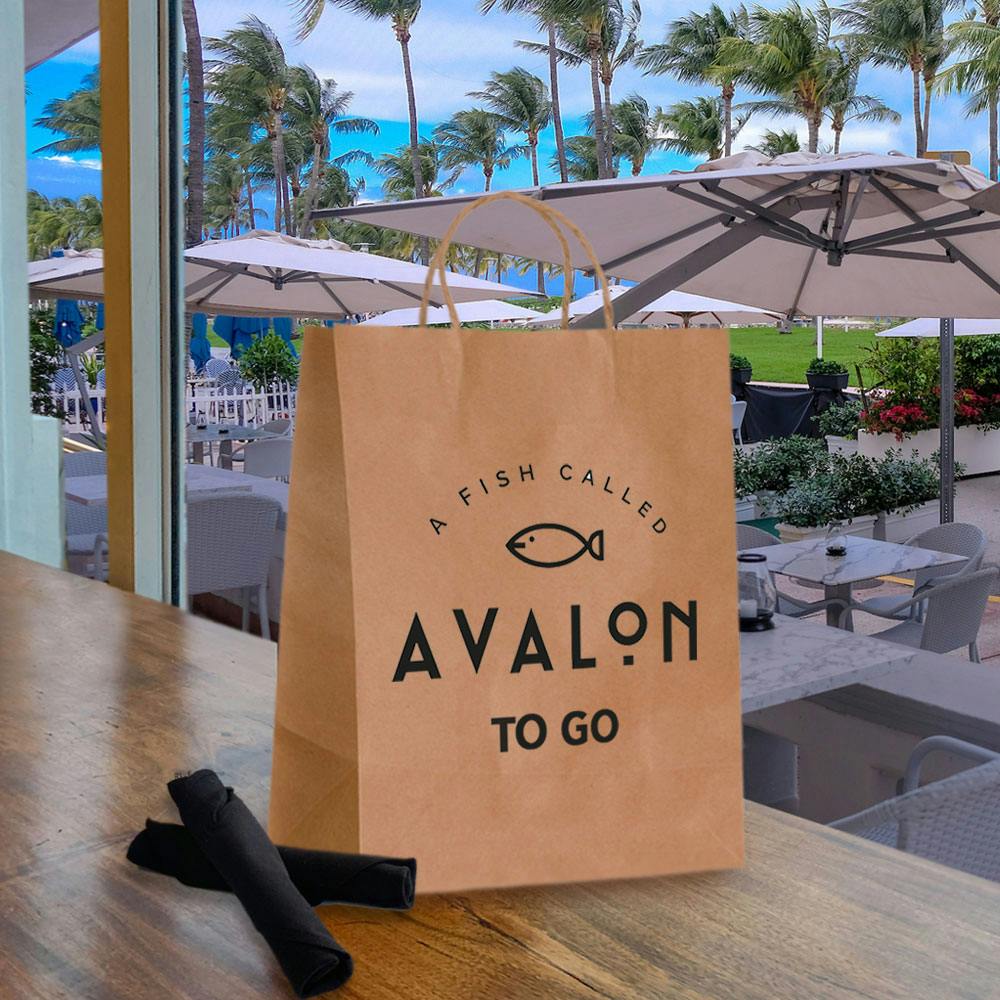 A FISH CALLED AVALON'S SAFETY PROCEDURES
A Fish Called Avalon is taking important measures to ensure both guests and staff members are safe by meeting or exceeding guidelines to provide you with the dining experience you have become accustomed to. Our open-air, outdoor setting has a unique advantage during these unprecedented times. Indoor seating is also available and all tables are socially distanced.