Main content starts here, tab to start navigating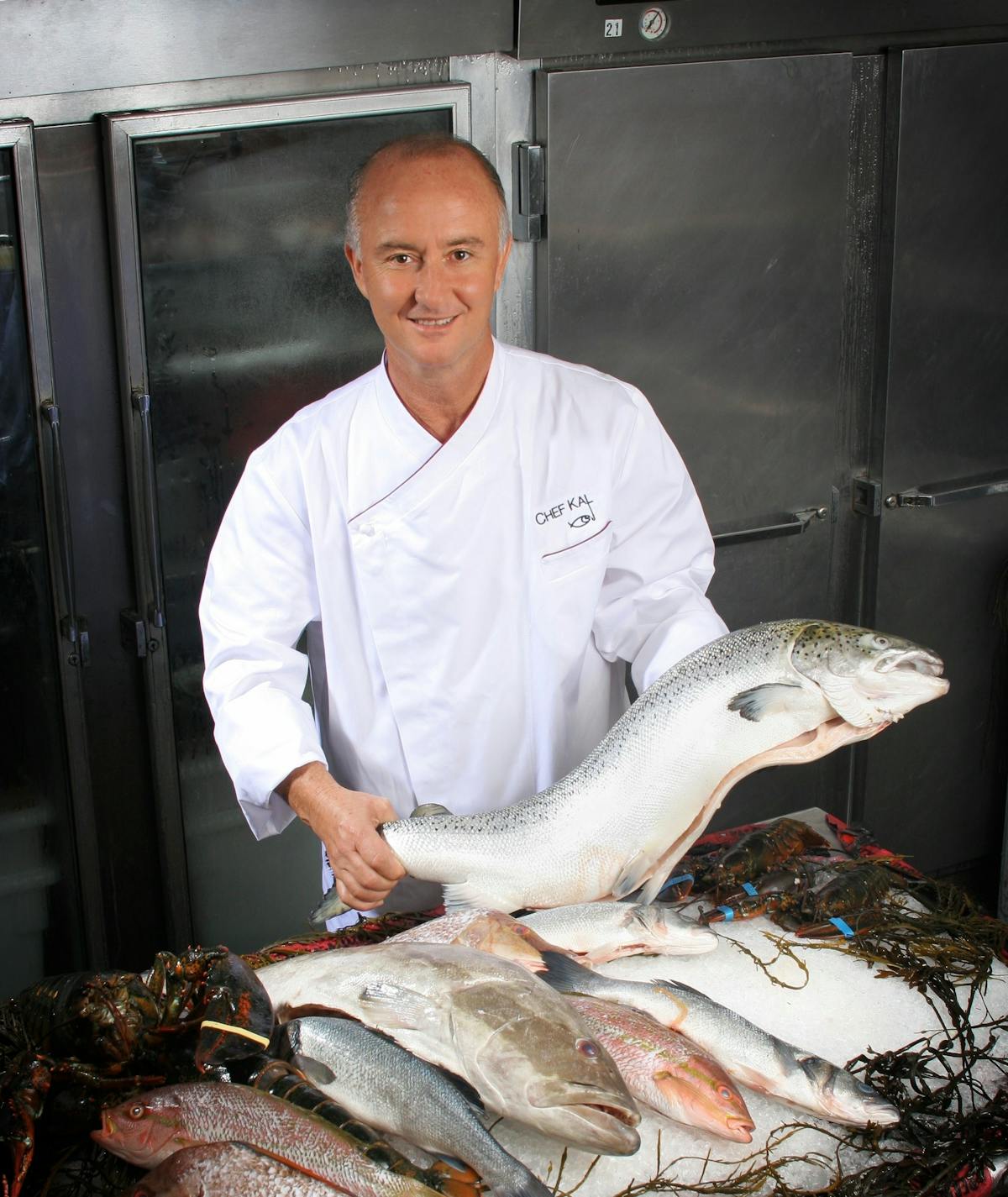 Kal Abdalla
Executive Chef
Chef Kal, executive chef at A Fish Called Avalon restaurant, began his culinary career at age 18. Drawing upon his skills and knowledge of cuisines worldwide, he brings layers of flavor and texture to modern American dishes that focus on seasonal, local ingredients.

A native of the Syrian island of Arwad, he grew up with an appreciation of the eastern Mediterranean's bountiful fish, seafood and organically grown fruits and vegetables. With more than four decades of experience preparing haute cuisine, he is a master at delivering beautifully composed plates that focus on simple, fresh, perfectly-prepared ingredients.

With a background in French classical cuisine, Chef Kal offers diners at A Fish Called Avalon a satisfying range of styles, ingredients and cooking techniques. These reflect his broad experience aboard prestigious European and American cruise lines, and the sophisticated techniques and tastes he absorbed during travels to countries including France, Argentina, England, Ireland, Morocco and Japan.

As executive chef at The Forge Restaurant in Miami from 1983 to 2003, he accumulated significant honors. Among them are multiple DIRONA awards, Wine Spectator's "Best Steak in America" and the Miami chapter of Chaine des Rotisseurs' "Best Restaurant of the Year" award. During that period he had the privilege of preparing dinners for both of President Ronald Reagan's inaugural galas, and participated in Johnson & Wales University's The Distinguished Visiting Chef series.

His most recent accolades come from his peers in the culinary industry, who have voted him among the prestigious "Best Chefs America" for the last three years. Under his leadership since 2010, A Fish Called Avalon restaurant continues to be recognized for the superb dining experience that has made it a culinary legend in South Beach for 30 years.